Mortgage Preapproval and Underwriting Process
Before you start your home buying process, you need to consult with a mortgage lender to determine if you qualify for a home mortgage. The mortgage lender will determine the loan type that will best fit your financial situation. One mistake buyer's make is searching / shopping for homes before they know if they can get prequalified or preapproved. They begin searching for properties in a price range that maybe above their preapproved amount, which leads to disappointment.
Preapproval and Prequalification
Let's discuss the difference between a "preapproval" and "prequalification" which have two different meanings.
Prequalification can be done relatively quickly online or over the phone and involves submitting your debt, income, and assets to get an estimation of the loan amount you may be approved for. Prequalification is typically free and doesn't take a hard look at your credit or any other important financial information.
Preapproval is a more intrusive process. Getting preapproved for a mortgage loan is preferred method to let sellers know that you are serious about making a purchase on a home and will set you apart from competing buyers who are only prequalified. The first step in getting preapproved involves filling out an official application and providing the lender with financial documents. The lender will run a credit report to verify credit history.
Unlike prequalification, there is a fee associated with a preapproval. Once preapproved, you may be able to lock in an interest rate.
Basic documents you will get pre-approved before searching for a home:
Last 30 Days Pay Stubs
Last 2 Years Complete Tax Returns with W2 and 1099 Forms
Last 2 Months Bank Statements
Legible Copy of Driver's License and Social Security Card
Letters of explanation for credit issues
VA Disability Rating (military only)

If you are a military veteran with a VA disability rating of 10% or greater, the VA Funding fees is waived.
There are fewer items required to get preapproved in obtaining a pre-approval letter to start house hunting, but it is advisable to gather as much documentation as information as possible on the full Loan Documents Checklist. You should address any concerns with your lender early
in the process to avoid any showstoppers in getting your loan completed near the expected closing date.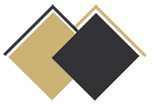 Preparing For the Mortgage Process
There are several steps that can be taken to prepare for the mortgage process. When preparing to purchase a home, do not make any large, costly purchases such as buying a car or other expensive items.
Regarding credit, you will need a credit score of at least 580 to be eligible for a loan. Many other loan types require much higher credit scores that typically exceed 600 to 700. To improve your credit score, work on paying off any outstanding debt. It is also advisable not to do anything that will run a hard check on your credit, such as opening a new line of credit.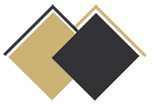 Receive Good Faith Estimates
Usually within 3-days of submitting the loan application, you will receive a "Good Faith Estimate" (GFE) which will break down the estimated closing costs.
Underwriting Process
Underwriters will consider whether you have the means to pay off your mortgage and will consider your income history, length of time you have been with your employer, and any outstanding debt when determining likelihood, you are to pay off your mortgage in the amount of time that has been allotted, 15, 20 or 30-year mortgage.
Your credit history is an important aspect when obtaining mortgage preapproval. Underwriters want to see if you have a strong credit score, historically paid off credit cards, and have a lengthy credit history.
Underwriters will request an appraisal to ensure that the amount of the loan being requested is equivalent to the amount that the house is worth.
If any problems occur during the underwriting process, they may give the borrower a list of conditions that need to be resolved (which is a conditional approval). For example, an underwriter might ask you to provide additional information regarding a specific withdrawal or deposit in your bank account.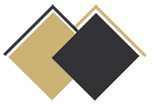 Home Appraisal
A loan commitment letter states that the lender is willing to fund the mortgage, with conditions: An appraisal, having a licensed appraiser conduct an appraisal on contracted property and provide an assessment of the property's value. The mortgage broker / lender will order the appraisal through a central directory (often called an Appraisal Management Company or AMC). Appraisals can range from $450.00 to $500.00, depending on the mortgage lender.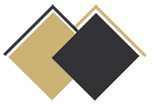 Underwriter Approval Decision
The underwriter will respond back with 1 of 4 decisions regarding your mortgage application:
Approved: If you are approved for a mortgage, you will receive a loan commitment letter in writing that specifies the exact loan amount that you qualify for.
Approved with condition: You will be required to answer questions or provide additional documentation for your loan to be submitted for final approval. For example, you might need to explain a recent withdrawal from your bank account or provide a copy of your homeowners insurance.
Suspended: This means that more documentation is required before the underwriter can make a decision.
Denied: If your loan is denied, a Guild loan officer will guide you on the steps it takes to resolve issues with your financial profile or credit before you re-apply for a loan. If the denial is due to mistakes on your credit report, you will want to correct the issues before you re-apply.
It is recommended that you work with work with a real estate agent and a mortgage lender who will educate and guide you through the complex mortgage process.