Preliminary Home Buying Tips You Should Know
Paramount Realty Group Inc. will guide you through the home buying process from getting preapproved for a home mortgage to closing on your dream home. We will guide you step-by-step to provide you with the most satisfying and stress-free home buying experience.
Wants verses Needs
One factor that will drive your wants and needs in purchasing a home, is the amount your financial institution will preapprove or lend you. Are you looking to purchase a new home or an existing or older home? Purchasing an older home is not a bad thing; however, it may require upgrades and/or repairs. You can purchase more house with an existing home verses new construction. For example, by multiplying the square footage by the cost per square foot will give you an idea what it will cost to build that home (3,500 SFT x $135.00 per SFT = $472,500).
Purchasing a home in the county will save you money in taxes verses living in the city limits where you will pay both, county, and city taxes.
Determine the square footage, number of bedrooms / bathrooms you will need to accommodate your family, single verses a 2-car garage, fenced in yard if you have pets or children are just a few things to consider.
Best advice, be as practical as possible when considering what the absolute "wants and needs" are in your future home. Having an extra bathroom or spacious master suite is great, however, it might not be in your financial budget. There are a plethora options to consider when purchasing a home, the below list will assist you during your planning process:
Home Strategy
Are you content with living in a neighborhood or acreage for privacy? Is there a requirement for a single, double, or 3-car garage, a want or need? Consider maintenance and upkeep, then you may consider a condominium apartment or townhouse over a house?
Purchasing in the City, County or Rural Area
Determining the location is probably the number one thing you should consider in your home buying process. What is the maximum distance you are willing to commute to and from work. For example, how important is it to be close to shopping centers or major attractions or outside city limits in a rural area. Within the city limits, you may contend with traffic congestion or noise. If you have school aged children, you may consider a specific school district. Example, some of the most popular school districts in the Fayetteville and surrounding areas are Jack Britt, Terry Sanford, Pine Forest school districts. Living in an area that will best accommodate your family is key.
Floorplan
Single verses 2-story, square footage, number of bedrooms, master on the bottom floor, bonus room, in-law suite, how many bathrooms, open floorplan, single or 2-car garage, carpet or hardwood flooring, basement, screened in porch, etc. are just a few things to consider. Keep in mind, the more amenities, exclusive neighborhood / gated community, and square footage are things that will influence the price.
Submit an Offer to Purchase and Contract & begin negotiations
Once you have determined the offer amount, it's time to convey that offer to the seller. If you're working with a real estate agent, they will draw up the Offer to Purchase and Contract (OTP&C) The Real estate agent is responsible for handling the negotiations and will ensure you are getting the greatest value. Negotiating a deal can sometimes take several days (or longer) until all parties agree.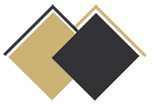 Getting Pre-approved by a Mortgage Lender
Getting preapproved for a mortgage loan should be the first step in your home buying process.
You may hear the terms, "prequalified and preapproved" and in most cases, people use them synonymously, and they are not, they are separate and distinct terms.
Pre-qualification is the first step in the process, which gives you an idea how much money a lender can qualify you for a home mortgage.
Once you have obtained after receiving a pre-qualification, consider reevaluating your financial numbers or budget. Unlike the pre-qualification, this process consists of an extensive financial background and credit check and may include an application fee.
Pre-approval is a preliminary evaluation of a borrower by a lender to determine whether you can be given a pre-qualification offer. Pre-approval is a fairly easy process and will tell you exactly how much house you can afford based on your income, expenses, (Debt-to-income ratio).
Real estate agents usually will not schedule and / or show homes unless you have obtained a Prequalification / Preapproval letter from the mortgage lender, nor will a seller's agent receive an offer without a prequalification / preapproval letter. One exception to the rule, if the buyer is paying in cash. In this scenario, the buyer will need to provide a proof-of-funds statement from a bank before an offer is presented.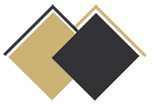 Why Use a Real Estate Agent / Broker
Hiring a real estate agent to assist you through the selling or home buying process is highly recommended.
Real estate agents will guide you through the home search with an unbiased eye, helping you meet your buying objectives while staying within your budget. Real agents are a great resource
when you have questions about geographical locations, local amenities, utilities, zoning rules, contractors, etc. In addition, agents will consider multiple plan options and negotiate on your behalf to find the best value for your budget.
Throughout the home buying process, you will hear a plethora of real estate terms you will be expected to understand, if you are an unrepresented buyer without an agent, the seller's agent may not be willing, nor have the time to explain the processes to you. Real estate agents will guide you through the contract documents to ensure you understand the details before signing anything that you are uncomfortable with.
Paramount Realty Group will make the purchasing process as smooth and seamless as possible and will provide insightful knowledge about neighborhoods, school districts, average home prices in the area you wish to buy, and current market conditions, etc. in the Cumberland, Harnett, Roberson, and Lee counties.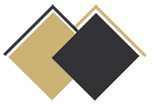 Home Search
Based on your criteria for a home, a real estate agent will search and identify homes in the Multiple Listing Service (MLS) that meet as many as your requirements as possible and schedule appointments for showings. In addition, you as a buyer can provide your agent with homes that you have identified in your personal search from popular websites such as Zillow, Realtor.com or Trulia etc. Some of these sites are not updated with real-time information and will be marked as contingent and it's likely you'll want to skip over these listings while keeping an eye on them if they come back on the market.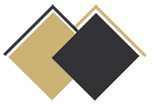 Making an Offer
The first step in making an offer on a property is to determine how much money you are willing to pay for the property.
Factors:
How long the home has been on the market, withdrawn, or relisted. Sellers maybe motivated to move forward with a price less than the list price if the home has been on the market for an extended period, 4-5 weeks without any substantial offers or limited showings.
Research comparable properties within neighborhood and surrounding areas to compare prices and/or what similar homes have sold for. Is the home's asking price higher than other homes on the market with similar amenities? This is another factor where you may want to consider offering less money.
Seller's market verses Buyer's market will greatly influence your offer. Seller's market, high demand for homes with low inventory, market values will be higher. Buyer's market, inventory levels are high with less buyers in the market for a home which translates to lower home prices. In this market, sellers may be willing to pay some or all closing cost and home warranties.
Demand and Competition: Consider the amount of competition for your dream home before deciding how much to offer. This can result in bidding wars or multiple offers being submitted on a home. If the seller has already accepted another offer on the home, your agent can submit a backup offer. What is a backup offer, a backup offer is made in acknowledgment of an existing offer and ensures a contract with the seller if that first offer falls through. It's a legally binding contract that, if accepted by the seller, will put you next in line to purchase the home should the first buyer back out.
Contingencies
Contingency considerations, a contingency clause with your Offer to Purchase and Contract (OTP&C) is an escape clause that allow buyers to walk away from the sale with their earnest money.
Earnest Money
Earnest money is a deposit made to a seller that represents a buyer's good faith to make a purchase on a home. Earnest money gives the buyer extra time to get financing and conduct the title search, property appraisal, and inspections before closing. In many ways, earnest money can be considered a deposit on a home, an escrow deposit, or good faith money. There is no set dollar figure for earnest money, as a rule of thumb, factor 1 to 2% of sales price of home as a guide.
Submit an Offer to Purchase and Contract & begin negotiations
Once you have determined the offer amount, it's time to convey that offer to the seller. If you're working with a real estate agent, they will draw up the Offer to Purchase and Contract (OTP&C) The Real estate agent is responsible for handling the negotiations and will ensure you are getting the greatest value. Negotiating a deal can sometimes take several days (or longer) until all parties agree.
Seller Accepts an Offer
Once the seller has accepted the offer, and contract documents are signed by all parties to the contract, you can proceed to producing the earnest money check and any agreed upon due diligence monies. The next step is to collaborate with your mortgage lender and begin scheduling the home inspection and appraisal.
Counteroffer
If the seller responds with a counteroffer, your real estate agent can assist you in determining how to respond. Your real estate agent can get in contact with the seller's agent to get a feel for what the seller hopes to get for their home and whether they're willing to negotiate with you on a price and terms. Negotiations are conversations between parties and their agents, but they will ultimately from the basis of the purchase contract.
Other key points:
Negotiations can be for more than just the purchase price of a home. You may be willing to trade concession or repair requests for a lower purchase price. Work with your real estate agent and the seller to see if you can reach an agreement.
Determining where the sellers' pain points are. Do they need to close quickly? Would seller rather push closing out as far as possible while they search for their new home? If you are flexible, it is possible you might be able to solve a problem and make your offer more attractive to the seller.
Seller Rejects Offer
There are cases where the seller will reject an offer / counteroffer, perhaps, a lowballed offer or the seller's terms and conditions were unachievable. Consider the process a learning experience and resume your home search. Keep the faith and keep it moving and be encouraged, the right home is waiting just for you.
Buyer's Remorse
After making an offer, you're free to change your mind and walk away from the deal before signing a contract. Don't worry about wasting anybody's time or disappointing someone; you're the one who will be paying for and living in the house, and you need to feel completely comfortable with the terms of that purchase. Buying a home is the single most larges purchase you will make!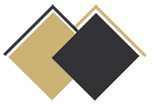 Home Inspection
After the offer has been accepted, you can schedule the home and pest inspections. Unless negotiated otherwise, the cost of these inspections will be your responsibility as the buyer. However, these inspections are crucial to ensuring that there are not any major defects with the home.
A home inspection is important because it evaluates the condition of a property on the day it is inspected. It also provides preliminary information to a seller or a potential homebuyer so they can decide on what repairs to make or whether to proceed with the purchase of the property or to terminate the contract based on the findings in the home inspection report.
A Home Inspection is an evaluation of the visible and accessible systems and components of a home which provides an understanding of the condition of the home. However, if the home inspection report comes back and there are more problems with the home than you anticipated, you will have the option to back out of the deal. A real estate agent will discuss requested repairs that are important or showstoppers in moving forward with the deal on a Due Diligence Request and Agreement that is presented to the sellers through the buyer's agent to negotiate on requested repairs. In some cases, seller concessions are given by the seller, or the seller may agree to lower the sales price.
It is important that you have the home inspection completed before the home appraisal and mortgage approval because the money spent on the appraisal and approval process is nonrefundable. If you choose not to move forward with buying the home, you will have obtained mortgage approval and paid for an appraisal at a loss.